Everyone for the longest time has been saying that Yu Aida did the art and characters of Bittersweet Fools, and that Gunslinger Girl was an offshoot of that. Yet in my mind, even though they are similar, I sensed something funny. Now I found proof to argue this.
In Wikipedia says that there were 3 release dates for Bittersweet Fools for each game system out there at the time: August 31, 2001 (PC), August 12, 2002 (PS2), JPN August 29, 2002 (Sega DreamCast) - all released in Japan.
http://en.wikipedia.org/wiki/Bittersweet_Fools
Taking the earliest date: 8/31/01, I know that a video game takes about a year to create from conception. Rare cases two. Since Bittersweet Fools runs on a simple story engine, so it would not even take six months do to it. Being in the video game industry years ago, I know this to be true. So we'll take 1 year - Aug. 2000 Yu started to work on Bittersweet fools.
In one of the in what I call "Pre-2000 Gunslinger Girl" releases, I always seen but ignored one of the pages of the 'book #2.' But it says that it was released in Winter 1998, and does not mention a #1 that may have been may have been released earlier.
http://www.hondosackett.com/Fernando/GsG/pre-2000/098.jpg
If true, this says that Gunslinger Girl was not an afterthought of Bittersweet Fools or game after it. It came before by at least a full year.
Last edited by ElfenMagix on Tue 7 Feb 2012 - 20:00; edited 1 time in total (Reason for editing : Thanks to taerkitty for the grammar fixes.)
-------------------------------------------------------------------------------
If Fernando had Super Powers, He would be God!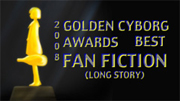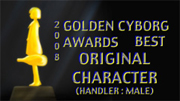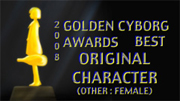 Maybe just maybe;
Gunslinger Girl
came first, but then was shelved after Mr. Aida prolly couldn't get the gears grinding on the project or worse, the "bigs" thought that the original draft wasn't quite the draw thy were looking for.
So then
Bittersweet Fools
was created and proposed and hey, It's Japan; they love themselves some incest so that was released first.
Perhaps some elements of
Bittersweet Fools
got the gears grinding again and he incorporated them(i.e the Jose/Etta paradigm as well as the Hillshire/Triela development) into the shelved Gunslinger Girl project. The series was once again proposed and now it's where we have it today. HOORAY!!

-------------------------------------------------------------------------------


The Power of Claes Compels You!!!
My Bittersweet Fools "bible" has comments by Yu Aida on each of his characters, but he doesn't mention Gunslinger Girl.

That being said, I could easily see GSG as a doujin work being something that brought him to the attention of minori and might have had some influence on the game, itself.

When he was hired to do the OP and trailer movies for the game, Makoto Shinkai had only two small works to his name - Other Worlds and She and Her Cat. It would be some two years before Voices of a Distant Star was completed.

-------------------------------------------------------------------------------


What? I like donuts! - Betty Suarez
If I die before my time, go on Oprah and tell the world 'I liked kittens'. - Veronica Mars
Scissors of victory! - Yui Hirasawa
---
Permissions in this forum:
You
cannot
reply to topics in this forum